Providing individual, couples and family counseling, through telehealth (via computer or smart phone with video capability). To the community, nationally and internationally: presentations, classes, trainings and on-site interventions.
Rosario is an ally of the LGBTQ+ community.
Treatment specialization includes: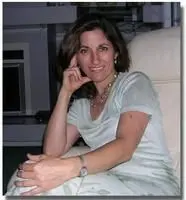 Power Therapies like EMDR (see below video)
Critical Incidents Stress Debriefings
Natural Foods and Mental Health
Therapy for Depression, Anxiety and Phobias
Couples Counseling
Family Counseling
Parenting Support
Grief Counseling
Work issues
Stress Management
Addiction & Recovery
Conflict Resolution
Smoking Cessation,
Gay/Lesbian Issues
Domestic Violence
ADD/ADHD
Hypnotherapy
Christian/Spiritual Counseling
S elf-esteem issues
In a comfortable and supportive atmosphere, I offer a highly personalized approach, tailored to each of my client's individual needs, in order to help them attain their personal resolutions and growth.